The Matrixblogger collects Donations for Projects
"Thank you for your first or even more frequent visits to my blog with many articles in German and English language, free to read, with many hints, practices, techniques, tips, personal research results, dream memories, astral travels, reports from pineal gland flashes, hypnagogic states, spiritual dissociation, ebooks and much more. 🙂
I still have some projects planned and would be very happy about financial support. This can be forwarded to me in the form of donations in fiat or cryptocurrency.
My current Projects for which Donations are still being collected:
1. Building a 6m High Pyramid
Project Description: we are building a pyramid of rammed earth (Sirewall) about 6m high and a base of about 50-60 sqm. Sirewall is an ancient construction technique that can be used to copy the ancient appearance of pyramids quite well. Likewise, we lean on the exact construction method of the pyramid with the dimensions according to Nikola Tesla and the Cheops pyramid.
Construction Time: This project is scheduled to start in 2022.
Goal: To explore what energy and effect such a pyramid has on body and mind, as well as on objects, food, water, plants, seeds, etc.
2. Primeval Code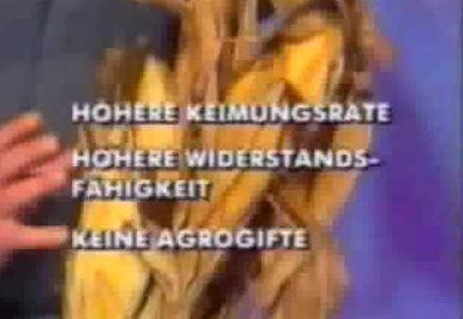 Project Description: The primeval code is a very specific procedure, in connection with electric and electromagnetic fields, with which one can reset overbred and genetically modified seeds to the primeval code. In this way, seeds can be reset to the primal code and purely biological and original fields can be cultivated with any kind of vegetables, lettuce, even with farm animals such as trout, etc. This would then correspond in appearance, effect and efficiency to those plants as they were hundreds or thousands of years ago.
Timeframe: This project is scheduled to start in 2022.
Goal: We assume that e.g. created food, like a baked primeval bread or a primeval salad, has a healing and very energizing effect on body and mind. We would like to test to what extent this is true and what effects it has. In addition, we would also like to determine the differences in how far primeval plants differ from today's genetically manipulated and genetically modified or otherwise overbred plants.
Thank you for your visit and even if it is not possible for you to donate, it does not matter, I thank you in any case for your regular visits."
Donations for Projects are possible to: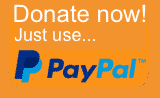 Here a standing order of 1 to X Euro would be possible, which would then be debited automatically every month. Please enter "Donation" in the subject line. But of course one-time donations are also possible 😉

BITCOINS – under the recipient address:
1AneNsMtk155n8REWjLXLzv4hyZeusuGd8
Bitcoins are the payment method of the future. One can donate one Satoshi, one hundredth bitcoin or even more. To do so, log into your Bitcoin account and use the Bitcoin recipient address provided here and send.
ETHEREUM – under the recipient address:
0xdaa18f38ee6226f35cdbc455621bc1741e82735d
Ethereum is the 2nd big crypto asset and is used in the most portals for NTSs, Games, Metaverse and more. To do so, log into your Ethereum account and use the Ethereum recipient address provided here and send.